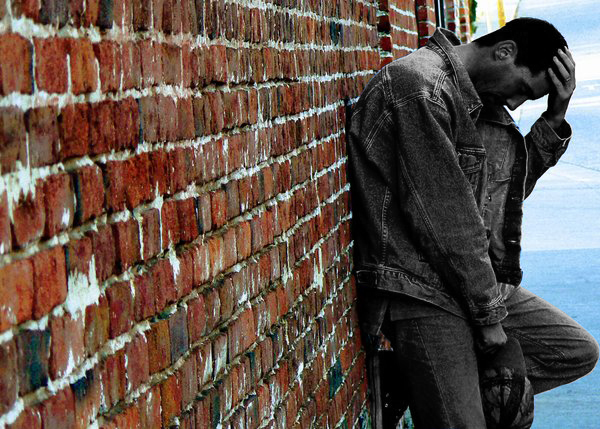 Have you ever felt like your back is against the wall when it comes to recruiting?  If so, I know the feeling.  
The whole recruitment effort for many companies is a challenge.  A BIG challenge.  And it didn't just happen overnight.  From what I see on a regular basis, many companies struggle to find qualified people to fit and fill their open positions.  There are several reasons for this – which I won't get into here – but roadblocks and frustrations with recruiting have been going on for awhile:  Not enough candidates, inability to find the RIGHT candidates, too many applicants that fail to meet the qualifications, lots of ACTIVE job seekers and very few (if any) "passive" (employed) candidates, long cycle times, too many steps in the recruiting process and frustrated hiring managers.
To Make Matters Worse
And as if finding talent wasn't already hard enough, now companies also have to contend with record low unemployment. Many business leaders struggle to find good people and now with extremely low unemployment, it has become a candidate driven market.  Recent unemployment data shows us that for the first time since the late 1960's there are more jobs than there are unemployed workers.  It wasn't that long ago when there were more workers than jobs.  Yes, it's true!  So we find ourselves at a point in time when we have a strong economy but a shortage of workers.  (Note – there are variables to all of this based on location, industry and position level).  Companies and industries, for the most part, are doing well, but often lack adequate talent to take advantage of growth opportunities.  So a candidate market is great for the job seeker but not ideal for hiring managers who need to fill a position quickly.
Candidate Driven Market?
Most people are familiar with the term "buyer's market."  According to Redfin, "A buyer's market occurs when the supply (available properties for sale) exceeds demand (the number of buyers seeking to purchase properties)."  In a similar fashion, a "candidate market" is occurring now due to the availability of more job opportunities exceeding the demand of available workers.  So we see active job seekers finding more opportunities and, as a result, are more selective and may even receive offers from multiple companies.  Active candidates can take more time with their job searches and even keep companies at bay (not return calls or emails) as they wait to hear about other opportunities.
As an executive search consultant, I have seen the impact of this "candidate market" up close.  We have seen the need for much more extensive sourcing and having a process in place that keeps searches moving with quick decision making on the part of our clients.  It is becoming more common to see candidates we like receive an offer from another company, forcing them to choose between job opportunities.  
So What Now?
The market has become much more competitive for talent, in part due to low unemployment and the difficulty in finding qualified candidates coupled with a strong economy.  This does NOT mean the talent isn't available – it just means that companies and hiring managers need to make some adjustments to attract, recruit and hire the people they need.
So here are a few recommendations:
Re-tool Your Hiring Process
Take some time to walk through your own recruiting process the way applicants/candidates do.  Apply to one of your positions online and take note of what you are asking applicants.  How long does it take to apply to a position?  Is it cumbersome, redundant or straight forward and easy?  Once you have identified a potential candidate, what does your interview process look like and how long does it take to get someone through the selection period?  How many people are involved and how much time does it require of someone?  How long does it typically take to make a hiring decision?  The bottom line is that you want a fluid process that allows you to identify, assess and hire someone thoughtfully but quickly.  Remember that your candidates are often looking at multiple opportunities so make this a priority and be decisive.  In many ways, it's applying the same rigor to your hiring process as you do in the processes you put in place to attract and win customers.
Communicate the Right Messages
What are the messages you want potential candidates to see when they research your company, your open positions, culture and business?  Spend time getting the messages formulated and put in place for people to find.  Many companies struggle in this area as evidenced by old, worn out job descriptions that fail to express the details and performance objectives of positions they need to fill.  Likewise, candidates often find limited information on a company's culture – what it's like to work there, what the company believes in, the work they are doing in local communities or even how they treat their employees.  Simple adjustments can be made to company websites, social media platforms, job postings, etc. to make sure better and more appropriate messages are available for applicants and candidates to discover.
You might have expected to see this recommendation, but the fact that money talks should not be overlooked – especially in a candidate driven market.  There is heavy competition for good talent.  In my work as a search consultant, I encounter companies who pay their people top dollar to keep them on board (you know, the "golden handcuffs"!) and I see other companies offering strong compensation packages to attract good talent.  When I launch a new search, I share market data with my clients to help them examine their pay rates and to understand what is happening in the market.  If their salaries are below market, then they are already behind the 8-ball and adjustments need to be explored.  If your base salaries offer little flexibility due to internal equity or budget constraints, explore additional benefits that are attractive to candidates – work from home flexibility, PTO/vacation , gym memberships, paid volunteer programs, on-site childcare, delayed sign-on bonuses, etc.
In construction circles we joke about using a "bigger hammer" to get the job done.  With respect to finding good talent, don't make the mistake of taking all these recommendations and simply looking for talent the way you have been.  In today's market, it takes a lot of "digging" to find the people you're looking for.  The candidates are out there – but your shovel needs to be bigger in order to find them.  What does this mean?
Don't Rely on Job Postings – you want to focus on the "passive candidate" market.  Passive candidates are individuals who are employed, usually happy where they are at, but open to opportunities that come their way.
Leverage Your Network – reach out to people in your professional network and let them know about the position you need to fill, what you're looking for and to see if they can recommend anyone.
Free Up Your In-House Recruiter – If your company is fortunate to have an in-house recruiter, free them up from all their administrative work to do what they do best –

source candidates

.  Allowing that recruiter to spend his/her time direct sourcing, vetting potential leads and building connections and talent pipelines will produce good results for your company.
Find an External Partner – an external search partner has the expertise, skills, focus and connections to do the digging your hiring managers and even internal recruiters don't have.  In a candidate driven market with heavy competition from other companies, external search consultants can take the reins of a search, dedicate multiple resources to a specific project and produce fully vetted candidates in a short time frame.
There Is Hope!
In their 2008 hit "Get Down On It", Kool & The Gang tell us to "get your back up off the wall . . ."  If you feel like your back is against the wall with respect to recruiting – the good news is that there is hope!  Even with the presence of a candidate market and low unemployment – good talent is still  available.  The solution to finding the caliber of candidates you are seeking is in how you approach the talent market.  Some of the most effective recommendations have been included above to get you started.
As always, if you need a hand, a little support or a partner to run with the ball, then contact us.   We would love to be in your corner and lend a hand in your recruiting efforts.