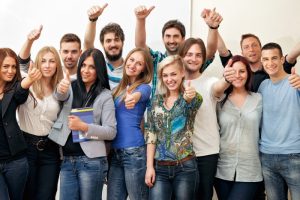 (#2 in Millennial Series)
Companies everywhere are trying to figure out the Millennial puzzle!  I led a workshop on Millennials this past summer at a conference for homebuilders and most everyone who attended the session had issues with hiring Millennials.  Either due to "fake news", assumptions, word on the street or personal experience.  Hiring leaders are starting to recognize the challenges of recruiting Millennials.  And if many were honest, they would like to bypass it altogether and keep recruiting talent from other generations in the manner they have been doing.  To recruit Millennials takes thought, effort and, thankfully, a different mindset altogether.
There are a lot of misconceptions floating around about Millennials – you know the ones about trophies, parental spoiling, digital devices, yada, yada.  The Wall Street journal has written unfavorable posts about this generation over the past year, but I read this week that the WSJ recently acknowledged they would no longer refer to millennials "snidely" or "treat them as an alien species." As their recent blog post stated: "We risk alienating [millennials] if we write about them with such disdain. Increasingly, we are not just covering how economists or marketers perceive this generation. We are writing for and about a group of people who are building major companies, altering the way we work and live and challenging long-held notions of family and society."
So maybe Millennials are being given a little more respect – and maybe our mindsets are starting to adjust a bit as well.  Understanding and respecting a generation applies to Millennials just like it did when Baby Boomers and Gen Xers came on the scene.  Misunderstood and unfairly measured at the outset, it calls into question our assumptions, mindsets and points of view.  Millennials are, in fact, simply another generation which deals with and reacts to life passages the way other generations have in the past, just with new dynamics, circumstances and experiences.
One aspect about this generation may help to accelerate our changing viewpoint is the prevailing forecast that by 2020, Millennials will comprise 50% of the US workforce (Other sources state that by 2025, Millennials will comprise 75% of the US workforce).  With Boomers retiring at a solid clip and approximately 10,000 Millennials turning 21 every day more and more companies looking to expand their talent base, we must give serious consideration to how we recruit Millennials.
So with that topic in mind, here are a few thoughts for companies and hiring leaders to consider as they encounter more and more Millennials in their quest to bring on new talent:
Develop an Attraction Strategy – Nearly every B2C company has a defined and thoughtful strategy to market their consumer products and solutions in an effort to increase market share and revenue.  What's interesting is that many companies give little thought to their talent brand and the messages they provide job seekers and potential candidates.  In a very competitive talent marketplace, companies who fail to express, articulate and socialize their talent brands will face an uphill battle in attracting great people.  A thoughtful talent brand will highlight company culture, vision & purpose, company values, and employee perspectives to name a few.
Get Your Stuff Online – This should go without saying, but Millennials look and find job opportunities and information via company websites, job sites, LinkedIn and social media primarily.  On top of this, 72% of Millennials use mobile devices to search for and apply to jobs.  Bottom line – your open positions and company information should be thoughtfully packaged, easily found online and optimized for mobile devices.
Develop a Solid Interview Process – From my experience, most companies really struggle with this as they tend to perpetuate archaic job descriptions which feed inconsistent interviews and random questions.  Most hiring managers develop their own interview questions and I have personally heard managers share with me, on multiple occasions, that they simply Google "good interview questions" in preparation for an upcoming interview.  Your company should be very intentional in it's candidate selection process.  Here are few things to consider:

Be thoughtful & deliberate in your vetting.  Know your criteria for the job – not simply education and experiences, but soft skills, behaviors, mindsets & core values.  Know what you need this person to bring to the role, team and company – and interview & assess for those things.
Make it relevant.  Does your selection process and questions align to the position and the performance targets/measurements for the role?
Paint a picture of the work.  What can you tell or show a candidate that will give them a glimpse of "a day in the life"of someone in the job?
Describe how this job impacts the team/company & how the person can grow there – be thoughtful and have provisions/plans in place to help people advance in their careers at your company. What are the growth opportunities? What is in place to train and develop future leaders?
Don't assume that because the Millennial candidate is young that he/she does not have other options.
Ensure your interviews are helpful to the candidate and not just for your own internal assessment.  The market demand is greater than the talent supply, so give Millennials a chance to ask questions and help them in their assessment of the opportunities you offer – both online and in person.  In the end it will benefit everyone.
Invest in Your Talent Pipeline – Most companies recruit for immediate needs and vacated positions.  Consider how you can build for the future
– internships, apprenticeships, development programs, etc.  Many companies have discovered a real labor shortage and find that their industries (like homebuilding or construction) are not on the Millennial radar.  To their credit, some companies are starting to think outside the box and are developing solutions to reach and train the next generation (Gen Z) on the skills, career paths and compensation opportunities in their core fields.  A great example of developing a talent pipeline is the Colorado HomeBuilding Academy.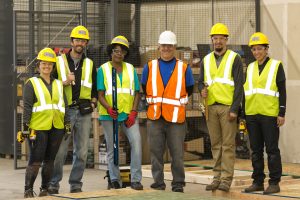 Millennials bring a new perspective and mindset to the workplace that can revolutionize how many companies, and even industries, do business.  Tech savviness, diversity, new processes and methodologies,  along with new motivators and mindsets about collaboration and work itself brings a lot to the table.  In the next blog post, we will address some of the key motivators that drive Millennials in their career pursuits and aspirations.
In the meantime, I hope your perspective on Millennials is evolving and you are making changes in your own approach, as well as your company's recruiting efforts.  You could be in for a great ride in the years ahead!