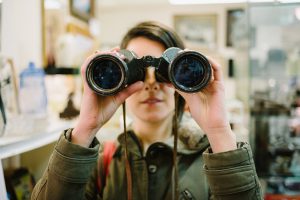 We have been in a "candidate market" for some time now.  This is a job market where many candidates easily find multiple positions of interest and, in many cases, have multiple offers coming their way.  This may not apply to EVERY opening in EVERY market, but by and large, we have seen a candidate rich market across the US for the better part of 2016.  In spite of this, I hear the complaint from hiring managers and business leaders about their frustration in finding good candidates.  In the last few months I have heard managers say:
What I'm looking for should not be this difficult to find.
I know there are people locally who have the skill set I need – why are the only viable candidates I see from another market?
I look at everyone the recruiter sends me, but none of them are a strong match to what I need.
Why is it taking so long to find candidates?  This job has been open for (fill in the blank – usually in excess of 30 days) and I still have not seen anyone.
Many times hiring manager expectations need to be set effectively at the outset of a search – how long a typical search will take, what he/she should expect to see from a recruiter, what is needed from the manager for the talent search to produce the desired candidate results, etc.  For example, there are hiring managers who have a view that good candidates are like ripe apples hanging from a tree – they just need to be picked and given an offer will be extended.  Doses of realism and temperance are certainly in order, at times, but is it unrealistic for a business leader and/or hiring manager to expect to see good and experienced candidates presented to her?
The answer is "NO".  Good candidates are in the markets where we live and work.  But the approach to recruiting these talented people has everything to do with the outcomes of our search efforts.  If you are having trouble finding good candidates consider the following areas and see if any improvements are needed:
Check out your job ads & postings.

 Most companies have a library of job descriptions for all the jobs they have in their company.  These "JD's" were often written years ago and have been archived and pulled out when a new role needs to be filled.  These job profiles are what recruiters are provided in order to use in job postings on company websites and job boards.  These may be fine for an internal database record, but often don't work well for external purposes, like recruiting.
A good "job ad" should include information that will help external candidates have a feel for the role, what's required and what the day to day work entails, what skills and qualifications are needed, key objectives the person in the position will need to focus on and how performance in the position will be measured.  Companies who do this well will even provide a snapshot of a "day in the life" of the person who is in this role.  What kind of view do your company's job postings reveal to candidates?

Examine your "employment brand" online.

Savvy job seekers and passive candidates do their homework and assess companies as much, or sometimes more, than they are assessed.  In a competitive talent landscape, companies need to present themselves in the best manner possible and do this by proactively driving their employment brand.
Every growing company in the US is competing for talent, so employer branding is becoming as critical as product branding.  Without the right talent bringing corresponding experiences and skills, companies often suffer in the area of revenue growth, customer satisfaction & retention and employee engagement, to name a few.
Glassdoor and social media sites give job seekers and candidates the ability to learn more about company cultures, work environments, values, etc.  Companies who strive to have healthy cultures will also give thought to protecting that culture by attracting the appropriate individuals to their organizations.
Some good brand examples include:  Vail Resorts, Keller Williams, Deluxe & Chipotle, to highlight a few.
Innovative People Solutions offers employer branding services to our clients and has an internal production and web development team who really know their stuff!  Contact us if you would like more info.

Understand where your existing candidates are coming from.

Companies who have a website career center leverage some sort of proprietary or externally hosted ATS (Applicant Tracking System).  These systems, if they are worth their salt, provide analytics to reveal where candidates are finding out about your open positions.  The analytics will also show where the best candidates are coming from.  With this data, companies benefit by posting jobs on sites & boards that work the best and eliminating spend on sites that don't yield good candidates.
It is also helpful to ask candidates how they found out about a specific opening.  Often times, solid candidates come through referrals, networking or word of mouth, in addition to stronger sourcing efforts from recruiters (see below).

Don't rely solely on active candidates.

In the recruiting world we often use the term "post and pray."  This refers to an often over-used recruiting approach of simply posting jobs on enough job board sites to attract a large flow of applicants.  The theory is that not only is this approach less labor intensive, but it also generates a lot of applicants.  So if we get enough applicants, surely one of them will be a good fit for the job.
Good recruiting focuses on both "passive" and "active" candidates.  Active candidates are those individuals who are active in the job market and looking for a new position.  Passive candidates are usually people who are currently employed and happy in their existing position and company.  These same individuals, however, are often open to learning about new opportunities from recruiters who reach out to them.  Studies have shown that passive candidates are often better matched to roles which are non-entry level positions and require a niche skill set and/or leadership capabilities.
Any recruiter who is working on sourcing candidates should have the skills, knowledge and tools to target and present both active and passive talent to hiring managers.
Interesting article from December, 2015 – "Post and Pray Has Had Its Day."

Recruiting ain't my job!

This is the view many business leaders and managers take when it comes to recruiting.  Finding candidates is viewed solely as a recruiter's job while the hiring manager simply waits for candidates to be forwarded to him without much involvement or collaboration.
The truth is that effective recruiting involves the hiring manager's time and involvement.  A recruiter's background is typically in either HR or in agency and corporate recruiting.  So when it comes to finding great tech, finance, investment, manufacturing, healthcare (etc.) talent, it makes complete sense for the hiring manager to think about people in her network and to reach out to individuals she knows to secure leads, recommendations, interest from people who have the background needed in the role.  A good search effort will include extensive collaboration between the hiring manager and the recruiter to ensure no stones are left unturned.
If you are not seeing the right candidates, consider whether this collaborative search effort is in place and what you can do better going forward.

Keep it moving.

When it comes to your recruitment process, make sure you keep it simple and keep it moving!  Due to the competitive nature of the market, candidates will not sit long and wait for a company to make a decision.  If you have ever lost a candidate to a competing opportunity, you know how crucial this is.
From my experience, getting a candidate through the recruiting process takes longer than actually finding and vetting a great candidate.  So take a hard look at your recruiting process and see where you can tighten things up.  More details on this in the next step below.

Do candidates have to run the gauntlet?

When it comes to fully vetting and examining candidates to see if they have the right "stuff", it is a critical step and you want to make sure you handle this process well.  (This will be a blog topic for me in the near term – so watch our site).
A company can really slow things down, however, during the selection process by: taking too long to contact a candidate to schedule interviews, conducting too many interviews or involving too many people in the interview process.  Keep in mind that if you are interviewing passive candidates, not only may they be considering other opportunities beside yours, they will need to take time off of work to come in for interviews.  Work at keeping this process effective, simple and candidate friendly.
Some things to consider:

Establish internal expectations that require hiring managers to review and offer feedback on candidate resumes within 24 hours.
Schedule interviews within 48 hours once a good candidate has been identified.
Cap the number of interviewers to a max of 4-5 people.  Any more than this and you can eliminate any possibility for consensus.
Conduct interview feedback discussions on the same day an interview occurs.  Make this a mandatory step in the process and secure feedback and next step decisions while the interviews are fresh in everyone's minds.
Consider the use of assessment tools to aid in candidate vetting.
Provide interview guides and interview training to hiring managers and interviewers.  Make sure everyone involved is equipped for the selection process.

Be ready to make a decision.

Just about every recruiter I know can give you an example of a time they had a great candidate who completed the interview process but the company failed to land the person because they simply failed to make a decision.  Sometimes managers will say – "I want to see more candidates to make sure we get the right person" or "I would like the candidate to interview with one more individual on the team."
The bottom line – if you are a hiring manager, you need to know what you are looking for so that once you find someone with the right skill set, then you can pull the trigger.  Make the hire!  Or if you need more people to be involved in the interview process it conveys to me that you have not thought the process through very well or you are afraid to make a hiring decision.
Whatever your situation, it is critical that once you go through the sourcing, vetting and interviewing process with a candidate, then you need to make a decision.  Either the candidate is not a fit (and you need to let him know why) or he IS a fit and you make the decision to hire him.
Yes, it is a competitive market – a "candidate market" for sure.  Some things are out of your control but many things – including those listed above – are well within your sphere of influence.  Make the improvements noted above and enjoy better traction, effectiveness and, ultimately, better hires as a result!
As always, if you need help or want to schedule a consultation, please contact us here and we will call you within 24 hours.
Feel free to share your feedback or experiences via our contact form on our website or via my post on LinkedIn.